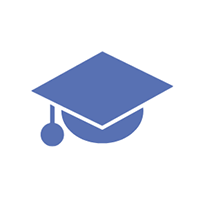 Sarah S.
Private tutor in Melbourne, Australia
Education
TUTORING (Secondary, VCE and UMAT) My name is Sarah and I'm an experienced tutor that can help your son/ daughter reach their academic goals and ultimately, improve in their studies. I have received DUX three times and due to my achievements, was granted a scholarship into a prestigious program at the University of Melbourne. Throughout the VCE, I grew particularly passionate over English and Math and received academic endeavour awards on account of this. Due to my commitment to studies, I attained the highest study score for English in my cohort. My teaching approaches are tailored to the needs of the student. I have experience working with students that are looking to improve in their studies as well as students who are a lot more competent and want to advance their knowledge for entrance scholarship examinations. I prepare session papers for VCE subjects such as Chemistry and Biology to dissect the content to a simpler format. My rates are as follows; Secondary - $45 VCE Year 11 - $50 Year 12 - $50 UMAT - $50 (Comprehensive notes given each lesson with strategies on how to tackle questions given in each section separately) VCE Subjects offered for tutoring: Chemistry Biology Math Methods General Math Advanced General Math Further Math Psychology English Group sessions can be discounted. Contact Sarah on 0401 531 342
Experience
Tutor with 5 years experience. I also run Summer lessons for the VCE and prepare prospective medical students for the UMAT.
Availability
Any day at any time
Can Meet
Up to 5 minutes away for no additional charge
Hobbies
I'm a strong advocate for research, I play tennis and enjoy reading new literature.
Inquire About This Tutor
Thanks!
Most tutors respond within 48 hours.
Feel free to contact other tutors while you wait.