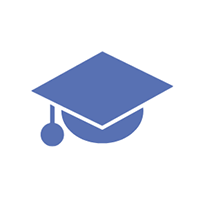 Nicholas L.
Private tutor in Melbourne, Australia
Education
Bachelor of Arts (Degree with Honours), The University of Melbourne, 2014. Majoring in politics and international studies. Master of International Relations, The University of Melbourne, 2018. Subjects completed in both degrees include politics, history, law, philosophy of science, political economy and Asian, United States and Middle Eastern studies.
Experience
I have been working as an academic tutor at several residential colleges of The University of Melbourne for the past year, teaching mostly in politics and history. Tutoring has become a real passion of mine, it's so satisfying being able to use my knowledge and experience to help others. I have previously worked in both the public and private sectors, in government, in banking and even in retail. I have also lived overseas and travelled widely meaning I am very comfortable interacting with people from the widest variety of cultures and backgrounds.
Availability
Any day at any time
Can Meet
Up to 1 hour away for a flat fee
Hobbies
The things I tutor in are not just professional concerns, they are also personal interests, so I really enjoy discussing history and current affairs with friends and family members as well as students. For relaxation I enjoy reading fine literature and watching films, particularly foreign films as each one is like a small window into another culture, another time and place. At the moment I'm also studying Korean which is a new and exciting challenge.
Inquire About This Tutor
Thanks!
Most tutors respond within 48 hours.
Feel free to contact other tutors while you wait.